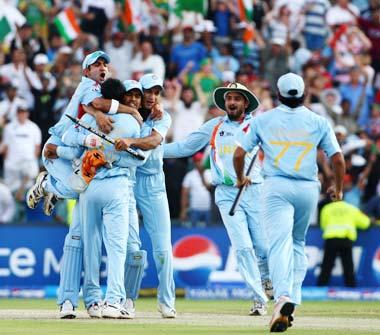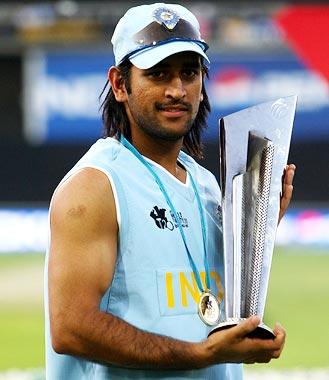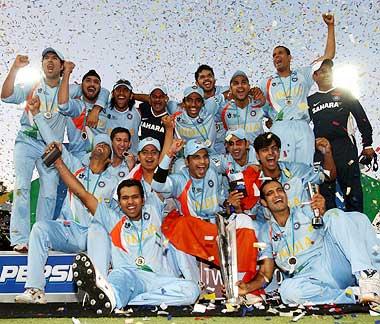 No one expected it, but secretly hoped for it; and it has happened. India are twenty 20 world cup champions. Boy, has this been a good time for sports. For those of you who do indeed know that hockey is our national game, spare a moment for this picture as well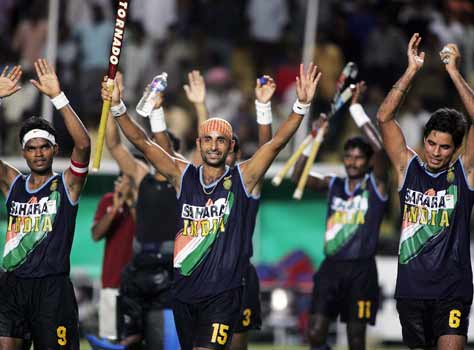 Spare some time and visit
http://www.bharatiyahockey.org/
and
http://www.indianhockey.com/.
Now shifting back to twenty20, India beat Pakistan twice and the second win won us the cup. Both matches were close, nail biting (warning: watch your hygiene) finishes. Surprisingly, India got extremely lucky and batted first in almost all their encounters which they won. The
statistics
show a remarkable quality, that has been missing before, this was a true team effort. Everybody chipped in; in the batting department, we had contributions from
Gautham
Gambhir
,
Virendra
Sehwag
, Robin
Uttapa
,
Yuvraj
Singh, M. S.
Dhoni
,
Rohit
Sharma
(who incidentally is yet to be dismissed in this form of the game).
Karthik
was a weak spot in the team, but boy did he keep well in the game against South Africa. In the bowling department, R. P. Singh,
Irfan
Pathan
,
Harbhajan
Singh and
Sreesanth
were the key contributors.
India's fielding has been quite good, thanks to the absence of
Saurav
Ganguly
, V.V.S.
Laxman
and
Munaf
Patel.
I am sure
Dhoni
is thinking मै तो युहीं चाला था बिना जाने मंज़िल मगर लोग आते गये और कारवाँ बंता गया |
Well done, keep up the good work boys!